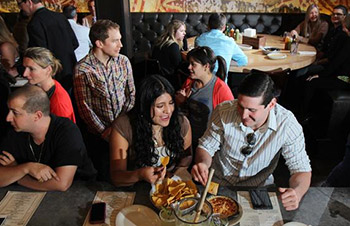 Mar 21 2014 ~ Charlotte Bakersfield targets Charlotte's Dilworth for Mexican eatery and bar
Mexican eatery and bar Bakersfield plans to open in Charlotte's Dilworth neighborhood in early summer.
Construction of the 4,000-square-foot restaurant — named Bakersfield East Boulevard — is slated to begin any day, says Alex Blust, one of the owners.
It will be at 1301 East Boulevard, the former site of Longboards Tap and Taco. Longboards closed last fall.
Source: Charlotte Business Journal by Jennifer Thomas