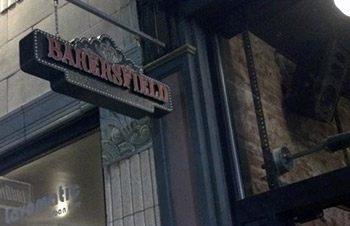 Jul 11 2012 ~ Cincinnati Cincinnati Restaurant To Receive 'Key to the City' From Bakersfield Mayor
A new restaurant in the Over-the-Rhine neighborhood of Cincinnati is generating a great amount of noteworthy interest, so much so that it's caught the attention of the mayor of a city 2,204 miles away, from which the restaurant derived its namesake. Bakersfield, California Mayor Harvey L. Hall will present a 'key to the city' to Bakersfield OTR restaurant owners John and Joe Lanni, during an informal visit on Monday, July 30, 2012 at 4:00 p.m. The presentation coincides with a planned-vacation that the Mayor is taking.
According to its website, Bakersfield OTR was inspired by the central California city known for spawning an era of music called the Bakersfield Sound defined most notably by the likes of Merle Haggard and Buck Owens.
Source: 23 ABC Kero Bakersfield by Staff