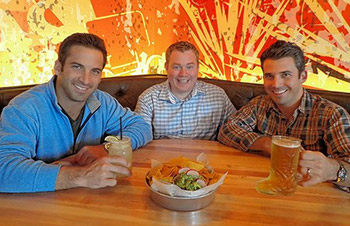 Oct 24 2013 ~ Columbus Honky-tonk cantina finds high-profile spot in Short North
Bakersfield, where honky-tonk meets fresh-Mex cantina, is now open in the Short North.
The restaurant has taken over a high-profile spot at 733 N. High St., at the northwest corner of High and Buttles Avenue.
Partners Alex Blust and brothers Joe and John Lanni said they have been scouting the Short North for the better part of year before a preferable site opened.
The Columbus store is one of three. The original opened in February in Cincinnati. Another has since opened in Indianapolis.
Joe Lanni calls it "regionally local."
Source: This Week Community News by Gary Seman Jr.